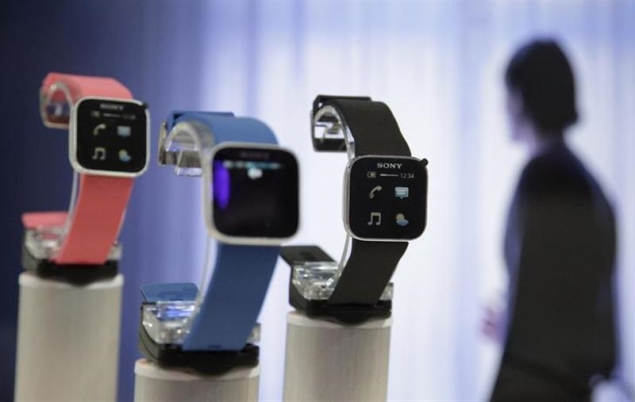 It looks like Sony is about to announce a new smart watch at the Mobile Asia Expo in Shanghai this week.

Going by the tweets posted by Sony's Sony Xperia Twitter handle (spotted by Xperia Blog), one of which says "one in three users want smart wrist wear," with #itstime and #MAE13 hashtags, it's almost certain the company is going to reveal the outcome of its second attempt at producing a smart watch.

It's worth pointing out that Sony is holding press events in Shanghai (China) and Germany on June 25 where it's expected to announce new devices. A few reports indicated that the Japanese major could announce its new 6.44-inch phablet, the Xperia Z Ultra at the German event, it might announce the smart watch instead. The company has already sent press invites for an event in Paris for July 4 with a teaser of a big screen phone and a stylus, so we're guessing that Sony is more likely to announce the Xperia Z Ultra phablet at the Paris event.

Sony had launched the first iteration of its Android-based SmartWatch that came with coloured watchbands, multi-touch colour OLED display, watchband adapter and a USB charger, last year. The watch allowed users to check SMS, e-mails, and Twitter updates, and control music playback, but it wasn't much of a hit with the masses as it depended too much on the phone with the user required to install apps for each functionality. Also, a lot of features were half-baked.

The Sony SmartWatch was launched in India in June at a price point of Rs. 6,299 but Sony didn't promote the device, and we won't be surprised if you didn't know that it existed.

We hope the second iteration of the SmartWatch is a considerable upgrade as it might face stiff competition from virtually all tech giants if rumours are to be believed. Google, LG, Samsung, Microsoft and Apple are all said to be working on smart watches. As per earlier rumours, Microsoft has been working on a wearable smart device for more than a year and the teams who have worked on Xbox accessories and on the Kinect sensor have been involved with the development of the device.

Samsung, on the other hand is working on a smart watch as part of its Project J lineup.

According to grapevine, even Apple is working on a smart watch, which might be called iWatch and is expected to release this year.

In the month of March, there were also rumours indicating that LG is looking to get into the smart watch space. Analysts too are pegging 2013 to be the year of smart watch.